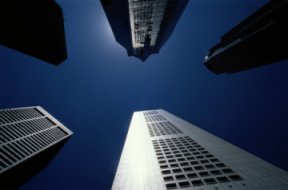 An e-Company is a solution for all aspects of your business. More than just e-commerce, an e-Company allows you to utilize the Internet for all your business transactions. Use your e-Company to market and sell your goods on the Internet, provide your customers with order history, payment history and account balance, notify your customers automatically of all shipments and past due notices, etc. 24 hours a day - 7 days a week - 365 days a year!
An e-Company moves beyond the traditional one dimensional packages that focus on sales or support. Rather an e-Company leverages the power of the Internet with regard to all of your everyday operations. Activities such as providing account information, fulfilling orders, and notifying customers of shipped orders or overdue invoices are handled by the e-Company. You will benefit by providing valuable information to your customers without employing dedicated professionals to complete these activities.
e-Companies will change the landscape of business. The playing field will be leveled even more and all businesses will be able to provide significantly enhanced services while employing fewer resources. Over the next several years businesses will be defined on their acceptance and use of e-Companies. The competitive advantage will side with those who embrace the technology.
Account Wizard is the first e-Company solution available. For more information about how Account Wizard can benefit your business, please read About Account Wizard, How Account Wizard Works, and What Makes Account Wizard Different?.